FACULTY

OUR PILLARS OF STRENGTH
The strength of any academic course is determined by the strength of its faculty. Our faculty room has a refreshing combination of the energy and enthusiasm of youth and the knowledge and wisdom that comes with experience. Experts drawn from the dual fields lf academics and industry, effectively guide the students through the maze of subjects and help them to realize their dreams and aspirations. We take pride in the fact at DDC a faculty member plays the role of a teacher as guide and a mentor-a'Guru' to be precise.
OUR FACULTY
Dr. Raj Kumar Tyagi
Dr.Neelawati
Dr. Arvind Kumar
Dr. P.S. Pandey
Dr. Shashikanta Sharma
Dr. Quyam Zehra
Dr. Rekha Rani
Dr. Poonam
Devendra Kumar
Rajeev Kumar
Mrs. Mridul Shukla
Mr. Chandra Kishore
Mrs. Seema Rani
Ashok Kumar
Arti Rawat
Kripal Singh
Shokeen Ali
Ashu Sharma
Manwar Singh Negi
Santosh Kumar
Sunil Kumar
Sanjay Sharma
Ashwani Kumar
Amit Bhardwaj
Ravindra Rana
Sanjeev Kumar
Rajesh Kumar
Ritu Arya
Bhoopendra Kumar
Naresh Pal Singh
Akhilesh
Parul Sharma
Teena Gupta
Sonia Sharma
Inder Pal
Vikas Pal
Kapil Chaudhary
Monu
Neha Tayal
Shaifali Nishad
Seema
Soniya Patpatia
Shalu Deep
Deepa Verma
Rajni Kumari
Mani Bhatia
Akhilesh Kumar
Shashi Singh
Vinay Kumar
Mukesh Kumar
Prashasti Saini
Click here to view faculty details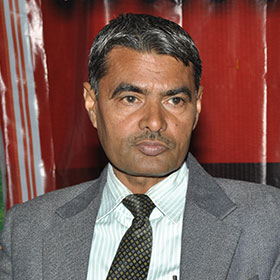 Dr. Raj Kumar Tyagi
Principal, B.Ed. Deptt.
Dr. Shashikanta Sharma
H.O.D. - B.Ed. deptt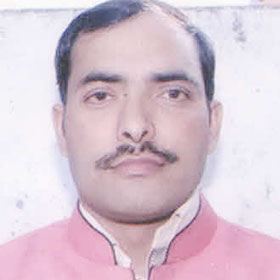 Rajeev Kumar
Principal - B.T.C. deptt
Mr. Amit Aneja
Registrar, Deen Dayal College