ABOUT US

THE PROMOTING BODY
Deen Dayal Memorial Educational Trust has been registered as a Charitable Trust at Sub Registrar Office, Muzaffarnagar in 2001 with its Registered Office at 136/5 Dwarikapuri, Near Gandhi Colony Bijli Ghar, Muzaffarnagar, known as Deen Dayal College Administrative Office in 2001 with promoters Er. Ajay Arora, B.Tech. as a President and Sh. Vijay Aneja, leading practicing lawyer, as a Secretary. The Trust has been established with an aim of promoting Quality Professional Education with values. Promoters are well Qualified Professionals having great experience in the field of education.
With the inception of the policy of privatization of various branches of education the leadership of Deen Dayal College visualized to meet the present, emerging and changing educational needs of the society in general, and those of rural side in particular. As a result, Deen Dayal College came into existence at (near) Muzaffarrnagar Bypass, Mustafabad, Deen Dayal College Road, Muzaffarnagar, UP.
Our Vision
The vision of Deen Dayal College is in tune with the national objectives of higher education. College's vision is to grow quantitatively as well as qualitatively and bring out "highly competent qualified professionals who will serve our society and country with their talent and ability". The talented product is expected to carry name of the College to every part of the country and enhance it's reputation as one of the best in its category.
Our Objectives
Major objectives of the college and considerations being conducted by the college as enumerated in the Memorandum of Association of the managing committee and elaborated further in its decisions are :-
Providing well skilled and trained teachers for secondary and higher secondary schools, and fostering and nurturing good character and high moral persona of trainees. In this, it comprehends :-
Mission
The college is committed to high quality education. The mission of the college is to provide "an environment that challenges the students' intellect through academic excellence, emphasizing further on inculcating values thus transforming them into socially responsible individuals".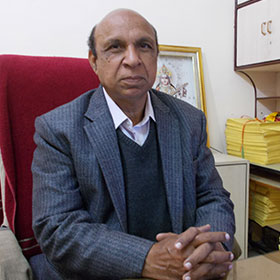 Vijay Aneja, Advocate
M.A., M.Com., LL.B.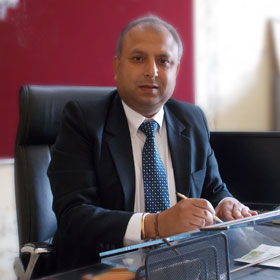 Er. Ajay Arora
B.Tech. - I.I.T., Varanasi