WELCOME TO
DEEN DAYAL PG COLLEGE
Nestled among the sprawling green fields lie the green acres of Deen Dayal PG College known for academic excellence and value based education to both gradutes and under graduates. A renowned college is a celebrated campus where, knowledge meets achievement, history meets future and ambition meets inspiration. Whether its inside or outside the classroom, Deen Dayal College offers you dynamic student life with boundless opportunities and choices to offer.
WE'RE OPEN
Locate us Here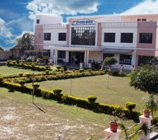 Deen Dayal PG College
4th Km. Stone, Bhopa Road/Pachenda Road, Shanti Nagar, Muzaffarnagar, 251001, U.P., India
Mon to Sat 9:00am - 4:00pm, Sunday - Holiday
A brief Introduction
- B.Ed. department in the college is accredited by NAAC with B grade in 2012.
- The College is Approved by National Council for Teachers' Education, New Delhi and Affliated to Chaudhary Charan Singh University Meerut.
- The College holds UGC – 2f Certificate from University Grants Commission, Ministry of Human Resource Development (UGC- MHRD), New Delhi.
- The BTC department in the college is affiliated to SCERT, Allahabad, U.P.
- The college is ISO 9000: 2001 certified institution.
- The college is well known in the region and popular for its quality education, best practices in research and disciplined environment.